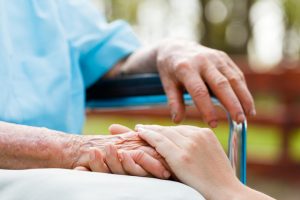 When it comes to preparing for your future, there are many things that you can do to ensure you have everything you need. Whether you're retired, approaching retirement, or still have a lot of working years ahead of you, it is important to make smart decisions to protect your assets. There are many threats to your assets, which is why protection planning is so important.
What is Protection Planning?
Protection planning is a specific type of elder law and estate planning that takes steps to ensure your assets are positioned so that they aren't at risk of common threats as you get older. There are a variety of different ways to protect these assets, including using trusts, using powers of attorneys, certain financial products, and much more.
Protection from Long-Term Care Expenses
One of the biggest threats to people's assets as they get older is the cost of long-term care. If you or your spouse have to enter a nursing home or other similar facility, it can cost you thousands of dollars per month. With proper protection planning, however, you can qualify for Medicaid immediately so that they will pay these expenses, saving you massive amounts of money.
Protection from Lawsuits
Many seniors are targeted with lawsuits due to accidents or other events that occur at their home or business. If you don't have your assets properly protected, this can result in losing a huge portion of your life's savings. Protection planning, however, can protect your assets from lawsuits so you won't be losing all your money. This is often done by putting assets into legal trusts so that most types of legal actions can't touch them.
Power of Attorney
If you become incapacitated, you won't be able to make financial decisions regarding your assets. If you have a lot of assets, or you are a business owner, there are decisions that need to be made right away to avoid problems. By naming someone to have Power of Attorney, they will be able to step in to handle things for you until you recover.
Avoiding Scams or Fraud
Many scammers target the elderly because they often have significant assets and may be vulnerable. These days, most scams come through email or other web based sources, but there are also mail scams and phone issues that can put you at risk. Using Power of Attorney or other legal instruments, you can make sure that your money isn't at risk from these types of predators.
We Are Here to Help
No matter what stage of life you are in, we are here to help protect your assets. Our team will work with you to determine the appropriate tools to use based on your current situation, and then we can help modify your protection planning efforts as your circumstances change. Contact us to schedule a free consultation or speak with an attorney today.